Tax season can be chaotic and confusing, even in a good year. Add a global pandemic to the mix, and now you're playing with fire. Enter H&R Block.
In response to a massive spike in web traffic in 2020, the team at H&R Block began to focus their efforts on information sharing. On their Coronavirus hub, they've created calculators, infographics, and up-to-the-minute updates for individuals and small businesses.
The idea that consumers may turn to a brand as a trusted source of information isn't exactly new. Many in brand communications understand the value of building up their own newsroom. But, a brand newsroom shouldn't just be considered a place to share stories about products, CSR efforts, or even corporate values. When done right, a brand newsroom can help elevate overall brand perception.
Just think of the consumers who ended up on H&R Block's website after searching for timely information about financial relief during the pandemic. Even if the articles they read were not pushing readers to a specific H&R Block product, who do you think those consumers may turn to when they need a trusted partner for financial matters?
Their team was able to recognize a need, which they saw reflected in their analytics. Of course H&R Block already had content written for SEO purposes that stayed the same year to year. But they were able to pivot their team to address the new needs of consumers.
The lesson here is that your brand newsroom doesn't need to compete with every other newsroom. Don't compete at scale at all. Determine what resonates best with your audience targets, build loyalties, and focus on quality.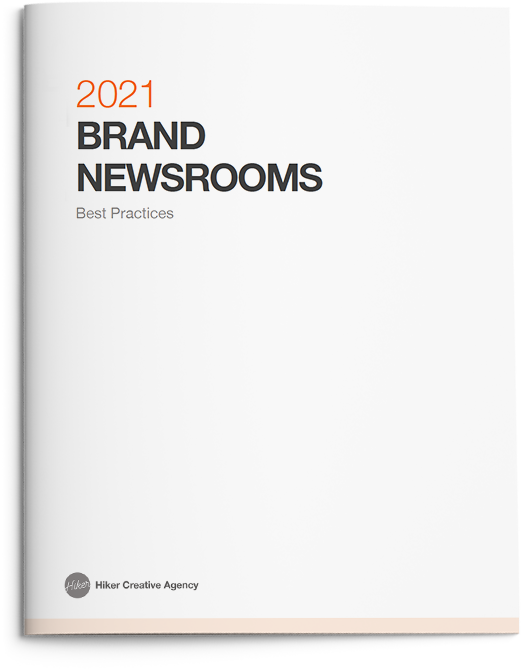 For more insights on brand newsrooms, download Hiker's white paper on brand newsroom best practices.